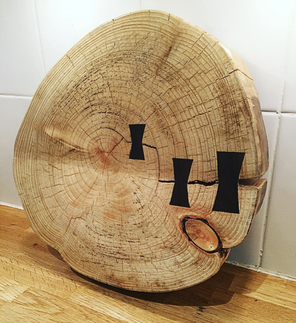 If you're working with a large off-cut of wood and want to turn it into something beautiful, like a cake serving board, you might run into the issue of splits forming in the wood as it dries out. But don't worry, you can fix this issue using bowties!
First, you'll want to clean up and sand both sides of the wood to get a smooth surface. Then, find a contrasting piece of hardwood and use it to create bowties in three different sizes using a bandsaw. The bowties should be about 20mm thick.
Using carpet tape, position each bowtie to straddle the split in the wood and mark out the bowtie shape on the wood with a marking knife. Next, use a router to gouge out the bulk of the wood to form small pockets. Use a chisel to clean up the edges of the pockets so they match the bowties perfectly.
Add glue to each bowtie and tap it into the corresponding pocket to secure the split. Then, use a chisel to cut away any excess bowtie that is slightly proud. Sand the surface of the wood to level it off.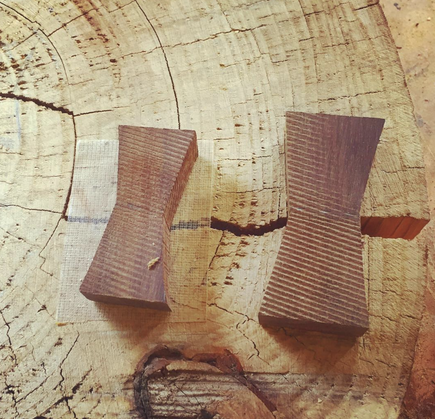 Finally, apply a coat of wood sealer and several coats of varnish to protect your work and make it look beautiful.
With this repair, your woodwork will last for years and prevent the split from getting worse. Plus, the contrasting bowties will add visual appeal to your creation.
Thanks
Adrian