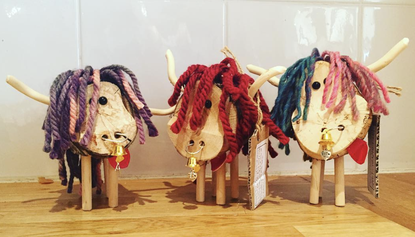 Are you looking for a unique and charming addition to your home decor? Look no further than the highland cow ornament from Udny Designs! Handcrafted from a sawn log and adorned with rustic wool hair, these ornaments are the perfect way to add a touch of Scottish countryside charm to any room.
Each highland cow ornament is carefully carved by hand, with attention to detail given to every aspect of the design. From the expressive eyes and nostrils to the classic cow bottom and tail, every element is crafted with care and precision. Holes are drilled for the horns, tail, and head hair, allowing you to customize your ornament with the perfect choice of wool.
But these ornaments aren't just beautiful - they're also a fun and whimsical addition to any collection. Whether you're a lover of Scottish culture, a fan of cute and quirky decor, or simply looking for a conversation starter, the highland cow ornament from Udny Designs is sure to delight.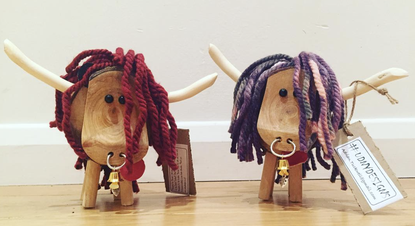 Don't just take our word for it - see the process for yourself in our YouTube video, where you can watch the skilled craftsmen at Udny Designs bring these adorable creatures to life. With over a hundred sold, you know they are a popular item and made with love and care.
---