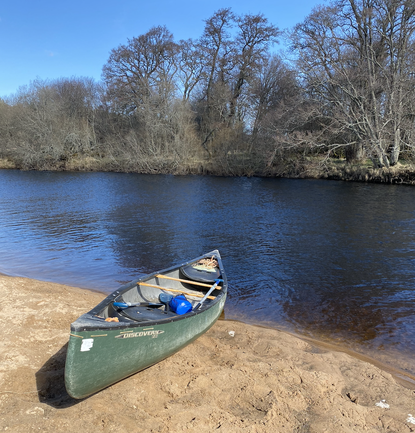 There's something magical about spending time in nature. It can be a refreshing break from the stresses of everyday life and a chance to connect with the world around us. Recently, my son Jamie and I had the pleasure of experiencing this firsthand on a canoe trip down the River Spey.
We started our journey at the Lochinch water sports center, where we were outfitted with life belts, dry bags, and a canoe. After a quick lift up to Kingussie, we received some basic instruction and were off on our adventure.
The first thing we noticed was the beautiful scenery. The river was flanked by lush greenery, and we saw Highland cows grazing on the banks. As we paddled, we spotted a variety of birds, including swans, geese, ducks, and even Canadian geese. It was a peaceful, serene experience, and we felt lucky to be immersed in nature.
As we floated down the river, we chatted and laughed, soaking up the sun and the calm surroundings. We stopped for a pack lunch and some refreshing juice on a sandy beach, taking in the scenery and feeling grateful for this opportunity to unwind.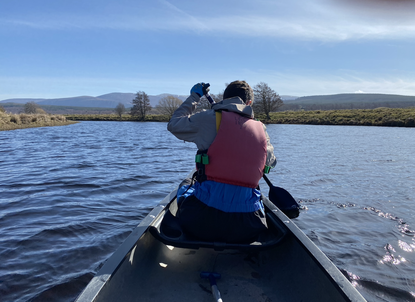 As we got closer to Lochinch, the river began to widen, and we had to paddle harder to keep our momentum going. We rounded the banks of the loch and paddled back to the water sports center, tired but exhilarated from our adventure.
Throughout our journey, we observed and joked about the wildlife we saw. We were fascinated by how swans were able to take off, and we marveled at how ducks seemed to fly vertically like a harrier jump jet. It was a reminder of the beauty and complexity of the natural world.
Overall, our canoe trip down the River Spey was a wonderful experience. It allowed us to escape from our daily routine and connect with nature. If you're looking for a way to unwind and immerse yourself in the outdoors, a canoe trip is an excellent way to do so. We highly recommend it!