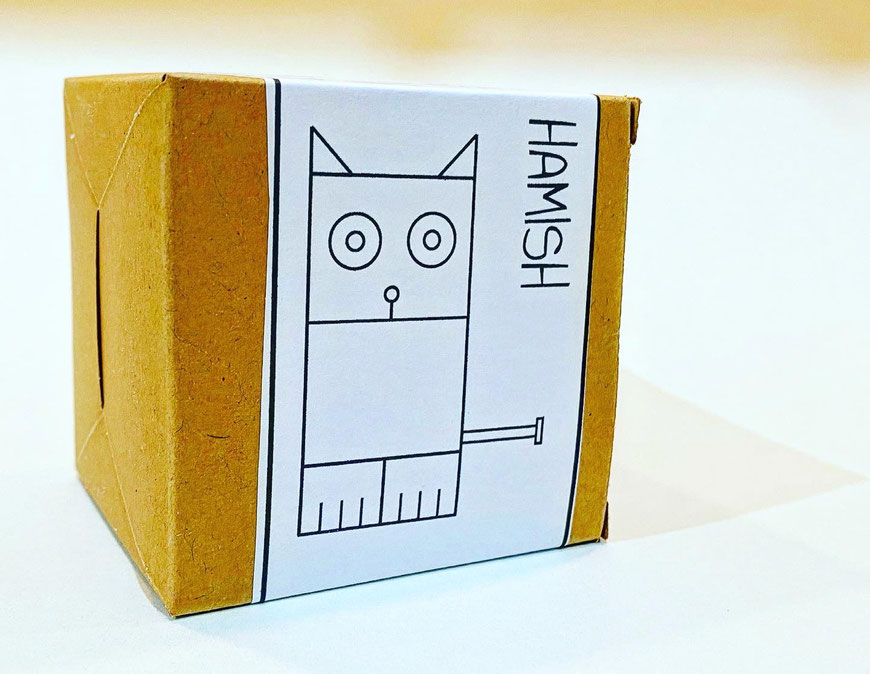 If you're looking for a unique and charming addition to your home decor, you'll love this cute cat ornament made from reclaimed wood. This little feline is perfect for adding a touch of rustic whimsy to your living space, and it's crafted from high-quality materials that are eco-friendly and sustainable.
Each cat ornament is made by hand in our shop, using reclaimed wood sourced from old tables and other furniture. The wood's natural grain pattern adds a unique texture and visual interest to each piece, while the blocky shape of the cat's head, body, tail, and paws gives it a charming and playful look.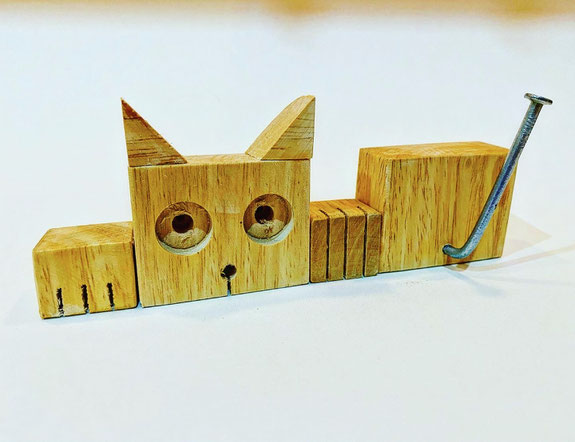 To create the ornament, I cut and shape the wood by hand, then sand it down to create a smooth and polished finish. The head, body, tail, and paws are attached using nails, and the tail is shaped from a bent nail to give it a cute and quirky look. Each ornament can be left natural or painted with a matte or semi-gloss finish to add a pop of color and personality.
Our cat ornaments are perfect for displaying on a shelf, or giving as a gift to a fellow cat lover. They're versatile, durable, and easy to care for - simply wipe them down with a dry cloth to keep them looking their best.
At our shop, we're committed to creating high-quality, eco-friendly products that bring joy and beauty to people's homes. We believe in the power of handmade craftsmanship and the importance of using sustainable materials, and we're proud to offer these cat ornaments as a reflection of those values.
So if you're looking for a one-of-a-kind decoration that's both charming and sustainable, consider adding one of our cat ornaments to your collection. We know you'll love it as much as we do!